Program Educational Objectives (PEOs)
To prepare the graduates with strong foundation in science and engineering for successful careers in core mechanical and interdisciplinary industries, higher education and research.
To prepare graduates who can become entrepreneur/ innovators to design and develop system/ process/ product/ service to address social and industrial challenges.
To prepare graduates with leadership qualities, strong communication skills, professional and ethical values.
To prepare lifelong learners graduates to excel in their professional career as well as to pursue higher education.
Program Outcomes (POs)
Engineering knowledge: An ability to apply knowledge of mathematics, science, and engineering in solving/analyzing problems in industries, research and development institutions, public sector units, higher education and in academia.
Problem Analysis: An ability to design and conduct experiments, as well as to analyze and interpret data in mechanical engineering theory and practice at various industrial work-places.
Design/ Development of solutions: An ability to design a system, component, or process to meet desired needs within realistic constraints such as economic, environmental, health and safety, manufacturability, and sustainability.
Multidisciplinary Approach: An ability to function on multidisciplinary teams.
Modern tool usage: An ability to identify, formulate, and solve engineering problems using modern tools and techniques.
Communication: An ability to communicate effectively.
The Engineer and Society: The broad education necessary to understand the impact of mechanical engineering solutions in a local, global, economic, environmental, and societal context.
Life-long learning: A recognition of the need for, and an ability to engage in life-long learning.
Investigations of complex problem: Use of Applied research including design of experiments, analysis and interpretation of data, synthesis of the information to provide valid solutions with the knowledge of contemporary issues.
Project Management: An ability to apply engineering knowledge and management principles skills to manage engineering projects.
Environment and Sustainability: An ability to design sub-systems, systems, components and processes to fulfil demand of environmental sustainability.
Ethics: Apply engineering principles toward the professional values and ethics.
Program Specific Outcomes (PSOs)
To analyze the problems and create solution by applying engineering knowledge with a multidisciplinary approach in the area of vehicle function, vehicle design and vehicle performance.
To analyze, interpret and provide solutions for the technical challenges faced by the Automobile Industry using engineering software/ tools.
To work effectively in a team to address complex issues by engaging in lifelong learning and following ethical and environmental practices.
About Automobile Engineering
Automobile Engineering encompasses almost all facets of technologies that are currently developed. More importantly, the domain paves way for the development of never-thought-of technologies. The current era is seeing a revolution in the way we think about Automobiles. There have been many positive disruptions in the domain viz. the use of non-conventional power source for vehicle propulsion, innovative transmission technologies, active suspensions, active aerodynamics and technologies for unprecedented safety, to name a few. With the world turning towards connected devices and technologies of Industry 4.0, the scope of integrating these technologies in the domain of Automobile Engineering is immense. The 'Bachelor of Technology in Automobile Engineering' at PDEU has been commenced with a similar motivation to impart competencies in the domain of Automobile Engineering and make the aspirants capable of future technology development.
Key Features:
Contemporary course curriculum.
A robust and active framework for course curriculum vetting and updating. The framework takes the inputs from leading Industry personnel and educationalists.
An established framework of the University helps in providing the best resources to the students.
Modern Laboratory facilities.
Availability of entire vehicle, exotic Engine-transmission assembly and the like for dissection purposes.
Key Connect:
PDEU is a key stakeholder of 'International Automobile Centre of Excellence' which has been formed in collaboration of Government of Gujarat and Maruti to impart training for Automotive technologies.
PDEU has been connected with many Automobile companies like Ford Motors, Tata Motors, BMW India and the like.
Student teams of PDEU have successfully been participating in 'Vehicle Design and Development' competitions like BAJA-SAEINDIA, SUPRA-SAEINDIA and many others.
Student team of PDEU also participates internationally in 'Shell Eco-Marathon, Asia' by developing an ultra-efficient electric vehicle.
Vision & Mission
Vision
To be recognized globally for excellence in education, applied research and training in the field of Automobile Engineering through innovation of high Social impact and to prepare youth for tomorrow.
---
Mission
To impart excellent education to build capacity of students and enhancing their skills in the domain of energy and engineering to make them globally competitive.
Seek to nurture students of extraordinary motivation and ability and prepare them for life-long learning and leadership in an increasingly knowledge driven world.
To develop state of art research facility and centre of excellence to provide environment for collaborative research and skill development.
To establish association with industry, academic institutes and research centres for collaborative research and consultancy work.
To impart excellent education through fundamental knowledge, research and technologies
| Mission Element | Mission Component |
| --- | --- |
| M1 | Globally Competitive (energy and engineering) |
| M2 | Life-long Learning |
| M3 | Skill Development |
| M4 | Industry-Institute Interaction |
| M5 | Excellent Education |
Objective
Objectives of Automobile engineering department are: Graduate will
Cater to the needs of Indian as well as multinational industries.
Be competent with strong technological background to analyze data, formulate and undertake industrial problems and obtain viable solutions
Make successful career in industry/ research/ higher Studies.
Be life-long learning and should be able to work on multi-disciplinary projects.
Be Competent for effective communication, in management and in professional skills and ethics
Head of Department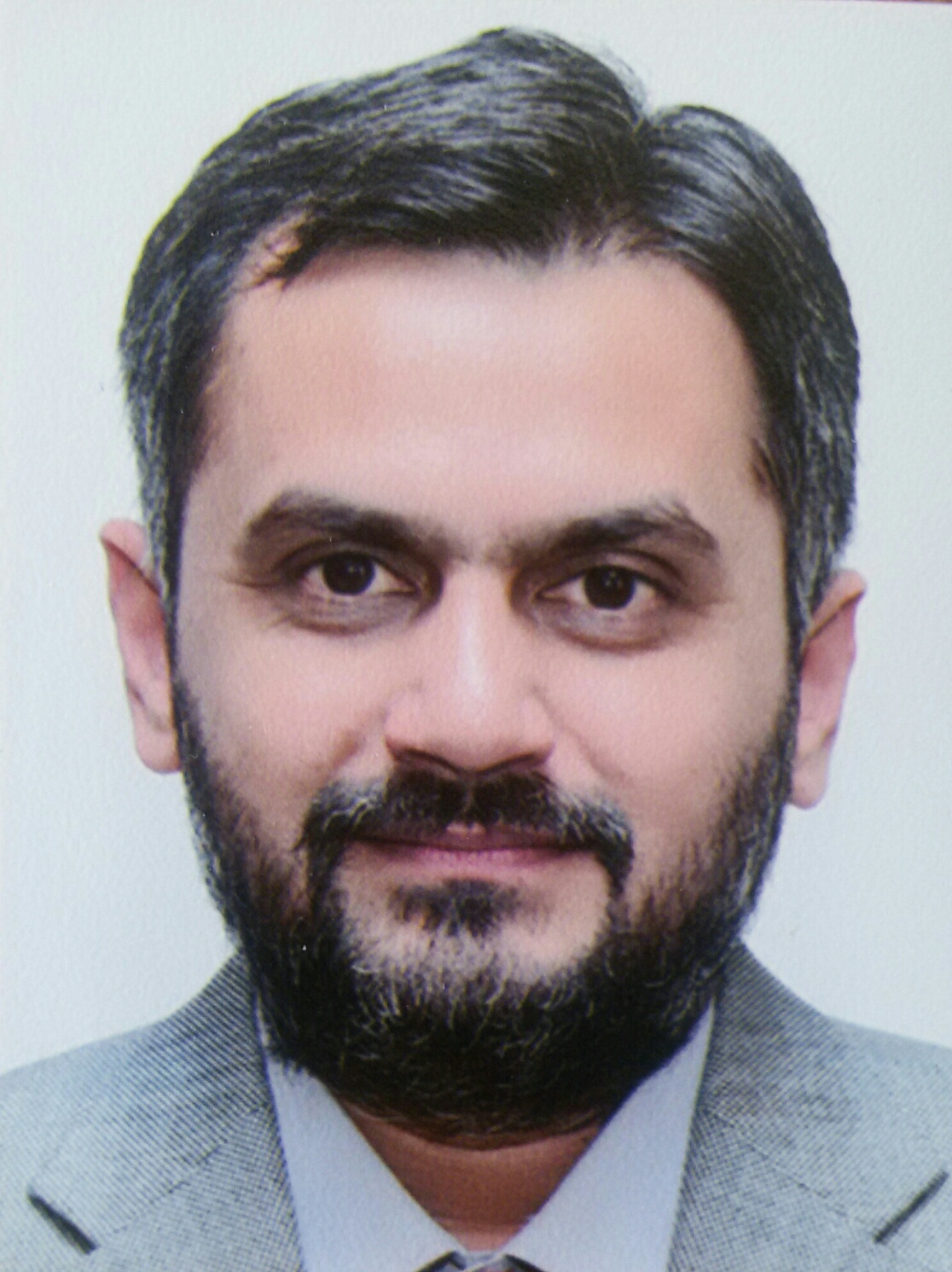 Dr. Vishvesh Jayantbhai Badheka
HOD & Professor
B.E., Ph.D, Diploma, M.E.
Email: Vishvesh.Badheka@spt.pdpu.ac.in
Areas of Interest: Advanced Welding Processes, Friction Stir Welding, Friction Stir Processing - surface composite, super-plasticity, Friction Surfacing, BT-FSW, Hybrid FSW, FSW of dissimilar metals, Narrow Gap-GMAW/FCAW/MCAW. A-TIG welding of P91,RAFM steels, Hybrid Welding and Wear of surface composites.
Brief Profile: Dr Badheka, studied metallurgy at The M.S.University of Baroda, received Bachelor, Master and Ph.D in Metallurgical Engineering. Presently he working as Professor at Mechanical Engineering as well as Heading the Dept of Mechanical Engineering Dept.
Contact
Department of Automobile Engineering,
School of Technology,
Pandit Deendayal Energy University
Raisan, Gandhinagar - 392007
Laboratory
List of Laboratory:

Semester I
Semester II

Engineering Chemistry - Lab
Elements of Mechanical Engineering - Lab
Basic Electronics - Lab
Engineering Graphics - Lab
Programming with C - Lab

Elements of Civil Engineering & Solid Mechanics - Lab
Elements of Electrical Engineering - Lab
Engineering Physics - Lab
Workshop Practice
Fundamentals of Python Programming
Communication Skills - I

Semester III
Semester IV

Thermodynamics & Fluid Flow - Lab.
Strength of Material - Lab.
Mechanical Measurements & Metrology - Lab.
Geometric Modeling - Lab.
Communication Skills - II

Theory of Machines - Lab.
Materials Technology - Lab.
Automotive Chassis & Components - Lab.
Industry 4.0 - Lab.

Semester V
Semester VI

Manufacturing Technology - Lab.
Design of Machines Elements - Lab.
Automotive Power Train Systems - Lab.
Communication Skills - III

Automotive Transmission - Lab.
Vehicle Dynamics - Lab.
Finite Element Analysis - Lab.
Automotive Design - Lab.

Semester VII

Automotive Electricals & Electronics - Lab.
Vehicle Safety - Lab.
Computer Aided Design & Manufacturing - Lab.
Advanced Manufacturing Technology - Lab.
Heat and Mass Transfer - Lab.
Machine Design - Lab.
Vehicle Testing & Automotive Standards - Lab
Society Activities
Shell Eco-Marathon
Shell Eco-marathon is a unique global programme, for science, technology, and engineering students to design and build ultra-energy-efficient cars, and then take them out on the track in competition. Since 1985, the competition has challenged student teams across the globe to design, build and drive the most energy-efficient cars which have resulted in students coming up with an entirely new breed of 'Hyper-Efficient' cars. It is one of the world's leading energy efficiency competitions which takes place in three different continents of the world namely, Asia, America, and Europe.
The Shell Eco-Marathon Challenger events are held in 7 countries of the Eurasian continent which include India, China, Brazil, South Africa, Turkey, France, and The Netherlands.
India has hosted the competition twice. In 2018, the competition was held at the Madras Motor Race Track in Chennai and in 2019, for the first time ever globally, the competition was held on a Shell site at the Shell Technology Centre at Bangalore on a purpose-built track.
Team Kaizen
Team Kaizen from PDEU has been consistently participating in the Shell Eco-Marathon competition from the year 2015. The team has come a long way in building their prototype vehicles and improvising upon it year after year.
This year, the team participated in the #MakeTheFuture Challenger event held under the flagship of the Shell Eco-Marathon in Bangalore from 19th to 22nd November 2019 and drove their prototype on the first-ever purpose-built track by Shell at Shell Technology Centre.
Team Kaizen with their prototype car 'Nakshatra' ranked 2nd amongst teams from all over India by achieving an efficiency of 198.4 km/kWh in the Battery-Electric Prototype category.
The team comprises of 29 undergraduate students from Mechanical as well as Electrical engineering discipline, who have worked endlessly in designing, manufacturing and testing the battery-electric prototype vehicle, finally giving it an amazing aesthetic aerodynamic design, reducing its weight, enhancing its electrical circuitry sophistication and adding kilometres in their efficiency parameters.
The team works under the zealous and indispensable guidance of Dr. Amit V. Sant and Dr. Pankaj Sahlot.
For more information visit:www.teamkaizenindia.com
And follow on https:www.instagram.com/teamkaizenindia/
Team Kaizen 2020
Sr. No.
Roll. No.
Name
Department Worked
1
17BME088
Rutvik Ghiya
Design
2
17BME085
Piyush Rathi
Vehicle Dynamics and Analysis
3
17BEE043
Dhwanil Mody
Powertrain & BMS
4
17BEE066
Piyush Bansal
Motor & Motor Controller Department
5
16BME112
Sumit Singh
Brakes and Wheels
6
16BEE075
Krushnesh Patel
Motor & Motor Controller Department
7
17BME044
Maanvendra Singh
Steering
8
17BEE076
Ritik Sharma
Sensors & Data Acquisition
9
17BEE094
Dhruvkumar Thakkar
Sensors & Data Acquisition
10
17BEE031
Karan Doshi
Motor & Motor Controller Department
11
17BEE048
Ojaswini Sharma
Motor & Motor Controller Department
12
18BME028
Harshil Pancholi
Brakes and Wheels
13
18BME066
Neh Pandya
Brakes and Wheels
14
18BME055
Mihir Raval
Steering
15
18BME059
Mirang Dabhi
Vehicle Dynamics and Analysis
16
18BEE079
Priyanshi Butani
Powertrain & BMS
17
18BEE092
Sakshi
Motor & Motor Controller Department
18
18BEE073
Pranav Pushkar
Motor & Motor Controller Department
19
18BEE104
Trisha H Parekh
Motor & Motor Controller Department
20
18ICT068
Mili Mehta
Motor & Motor Controller Department
21
18BEE002
Abhishek Rawal
Sensors & Data Acquisition
22
19BME081
Neel Patel
Steering
23
19BME032
Harsh Sharma
Design
24
19BEE091
Vivek Singh
Sensors & Data Acquisition
25
19BEE041
Kunal Jha
Powertrain & BMS
26
19BEE057
Raghav Sodani
Sponsorship
27
19BEE002
Achyut
Sponsorship
28
19BCP083
Mustafa Africawala
Sponsorship
29
19BEE059
Dhruv Ribbonwala
Sponsorship
Vehicle Information
Sr. No.
Type
Details
1
Name
Nakshatra
2
Category
Battery Electric
3
Total Weight
48 kg
4
Body Material
Carbon fiber
5
Drag Coefficient
0.0456
6
Steering
Ackermann Geometry
7
Tire's CRR
0.004-0.005
Performance
Sr. No.
Event
Result
1
Shell Eco-Marathon India 2019
Cleared Technical Inspection;
Efficiency: 198.4 km/kWh
2nd in India
2
Shell Eco-Marathon Asia 2019
Cleared Technical Inspection;
Efficiency: 122.8 km/kWh
12th in Asia and 3rd in India
3
Shell Eco-Marathon Asia 2017
Cleared Technical Inspection;
Efficiency: 81 km/kWh
16th in Asia and 2nd in India
---
M BAJA
M-BAJA is an intercollegiate design competition started in 2007 sponsored by Mahindra & Mahindra and SAEINDIA and hosted by NATRiP, Indore and IIT Ropar. The main objective of the BAJASAEINDIA is to make engineering students' design and fabricate a prototype of a rugged single seated off-road vehicle intended for sale to a non-professional, weekend off-road enthusiast considering the terrain across INDIA. The evaluation process for the BAJA SAEINDIA is a twofold process and students have to clear the Virtual Baja preliminary round before they start manufacturing their buggy's for the main events.
The teams are judged on six main parameters in the Virtual BAJA event which are – their knowledge of the rule book, the design of the vehicle, the project plan, the design methodology and the design evaluation plan.
The evaluation process in the main event is a different ball game altogether and the students finally got to showcase their finished buggy's to the judges. In the static tests the buggy's are evaluation on various factors such as cost, aesthetics and the quality of the fabrication. There are also many dynamic tests such as acceleration. Braking, maneuverability over all terrain and a hill climb test. But none of these tests are more gruelling than the endurance race where the drivers and buggy's are pushed to their limits till a winner emerges.
Team CZAR
The team has been participating in the competition since the past six years and was the first team from Gujarat to break into Top 10 teams in the nation, which was then followed by the team being ranked 1st in the Virtual BAJA from amongst 400 teams from around the nation the past season. The team participated in the event for the seventh time this year, and their buggy was named as the CZR04. A total of 22 students took part in the team and worked for a year to design, manufacture and test the ATV under the mentorship of Mr. Rahul Deharkar and Dr. Vivek Patel.
The team was able to compete in all the dynamic events which resulted in the team finishing 3rd in Gujarat, 16th in the Suspension and Traction event, 18th in Rock Crawl event and 46th Overall in the nation from amongst 120 teams present at the event. Also, the team secured 25th position in the cost presentation.
Team Information
Sr. No.
Roll. No.
Name
Department Worked
1
16BME021
Devam Patel
Design
2
16BME085
Rohit Iyer
Analysis
3
16BME055
Neemish Tejaswi
Analysis
4
16BME038
Raj Jobanputra
Powertrain
5
16BME039
Maulik Kanakhara
Brakes
6
16BME041
Kirtesh Patel
Suspension
7
16BME036
Urjit Hudka
Suspension
8
16BME145
Sachin Shah
Powertrain
9
16BME078
Donald Rachhadiya
Steering
10
16BIE010
Arrown Dalsaniya
Steering
11
17BCP006
Apoorva Panchal
Analysis
12
17BME022
Dev Shah
Design
13
17BME069
Harshit Patel
Powertrain
14
17BME095
Hrithik Shah
Brakes
15
17BME090
Jeetsinh Sarvaiya
Suspension
16
16BME029
Mihir Fofaria
Steering
17
17BME058
Pallav Gupta
Suspension
18
17BME077
Parth Patel
Powertrain
19
16BME076
Pratik Shah
Powertrain
20
17BME105
Sopan Kane
Steering
21
17BME089
Samarth Acharya
Analysis
22
16BME080
Raj Bhalodiya
Design
Vehicle Information
Sr. No.
Type
Details
1
Roll Cage
Made from AISI 4130
2
Suspension
Fox Air Shock absorbers used
3
Steering
Ackerman Geometry with custom rack and pinion
4
Wheels
23 X 7 X 10 inches with 56mm offset
5
Power Train
CVTech CVT (Continuously Variable Transmission)
6
Engine
Briggs & Stratton Engine
7
ATV Dimensions
80 X 56 X 60 (L X B X H)
Event Information
Sr. No.
Type
Details & Ranking
1
Virtual
Cleared with AIR 1
2
Technical Inspection
Cleared
3
Dynamic event
Cleared
4
Static event
Cleared
5
Endurance
Cleared
---
E BAJA
E-BAJA is an intercollegiate design competition. Team of 25 students need to design and build electric powered ATV that has Traction motor of 48V with fully automatic transmission having gear ratio of 12 and 160 Ah of battery pack. Considering the vision and road-map of automobile 2020, eBAJA SAEINDIA is a step ahead in gradual liberalization of the automobile sector in India. It is the strong approach towards shaping the future direction of auto industry so as to promote and achieve sustainable growth. This was a new initiative introduced in 2014 on the counsel of former President of India, APJ Abdul Kalam, in order to promote greener mobility. All entries in this category run on rechargeable lithium ion batteries. While there isn't any specification on where students must source their powertrains from for this competition, most teams usually use a Mahindra Reva (now Mahindra Electric) engine for their cars. eBAJA is amongst the most significant inventive in India. It is the first of its kind competition throughout the world. Taking up the initiative Mahindra Reva is providing strong upfront and proactive support to all teams in means of providing power train kits and onsite technical assistance. They will provide the kit to the teams with some subsidized rates.
Team Sovereign
PDEU participated in the E BAJA event for the second time in year 2019. This team was comprised of mechanical and electrical undergraduate students. A total of 24 students took part in the team and worked for a year to design, manufacture and test the electrical ATV. Mr Rahul Deharkar and Mr. Ravi Botta were the advisors for the team.
Team Information
Sr. No.
Roll. No.
Name
Department Worked
1
15BEE081
Shishir Raghava
Powertrain
2
15BME051
Bhargavi Korot
Brakes
3
15BME096
Sanket Patel
Design & Analysis
4
15BME080
Jalp Patel
Suspension
5
16BEE096
Saptarshi Pan
Electrical & Electronics
6
16BEE106
Vaikunth Patel
Powertrain
7
16BEE108
Vedant Shetty
Electrical & Electronics
8
16BEE016
Tarun Chopra
Powertrain
9
16BIE018
Karan Shah
Steering
10
16BIE036
Sunny Prajapati
Brakes
11
16BME134
Ishaan Patwari
Design & Analysis
12
16BME137
Nikhil Paravila
Suspension
13
16BME135
Kirtipalsinh Parmar
Design & Analysis
14
16BME142
Viraj Purohit
Suspension
15
16BME117
Jitarth Trivedi
Steering
16
17BME042
Mann Shah
Suspension
17
17BME013
Raj Chokshi
Design & Analysis
18
17BME040
Pritesh Kiri
Steering
19
17BME099
Vrund Shah
Suspension
20
17BME051
Mohit Patel
Brakes
21
17BME032
Hetul Shah
Steering
22
17BME031
Harshit Jobanputra
Design & Analysis
23
17BEE031
Karan Doshi
Electrical & Electronics
24
17BEE005
Ankit Bandyopadhyay
Electrical & Electronics
Vehicle Information
Sr. No.
Type
Details
1
Roll Cage
Made from AISI 4130, Total weight: 230 kgs
2
Suspension
Customised progressive stiffness spring dampers
3
Steering
Ackerman Geometry with Rack and Pinion Arrangement
4
Wheels
23 X 7 X 10 inches with 56mm offset
5
Power Train
Tractive System coupled with Motor Controller and 48V DC Battery
6
Engine
BLDC Motor with inbuilt gearbox
7
ATV Dimensions
85 X 55 X 57 inches (length, width, and height resp.)
Event Information
Sr. No.
Type
Details & Ranking
1
Overall
AIR 12th
2
Design Evaluation
AIR 3rd
3
Virtual
AIR 9th
4
Technical Inspection
Cleared
5
Endurance
AIR 12th
Schedule
| | | |
| --- | --- | --- |
| Sr. No. | Date of Event/ Activity | Name of Event/ Activity |
| 1 | 16th and 23rd November 2021 | Short-Term programs for Hands-On Exposure to various Automobile Engineering and allied technologies, for Sem-3 B. Tech. Automobile Engineering students at iACE, Gandhinagar Module-2: Geometric Dimensioning and Tolerancing (4 hours) on (Tuesdays) |
| 2 | 10th, 17th and 24th November 2021 | Short-Term programs for Hands-On Exposure to various Automobile Engineering and allied technologies, for Sem-3 B. Tech. Automobile Engineering students at iACE, Gandhinagar Module-1: Paint Shop (9 hours) on (Wednesdays) |
Visiting Faculty
Dr. Harshal B. Oza
B.E., M.Sc. Eng., Ph.D., CEng
E-mail: Harshal.Oza@sot.pdpu.ac.in
Area of Interest:

Decarbonisation technologies; Energy Transition
Geothermal energy mining by CO2
Nanotechnology for oilfield applications
Concentrated solar thermal energy
Multiphase flow through porous media
Heat Transfer
Brief Profile: Dr. Oza has a B.E. in Mechatronics Engineering from Sardar Patel University, Gujarat. He obtained his Masters in Control Systems Engineering from The University of Sheffield, UK and his Ph.D. degree in Electronics from The University of Kent, UK. He followed his PhD with a postdoctoral fellowship at Kent for research in robust and nonlinear control. He received scholarships for his PhD and postdoctoral positions from the Engineering and Physical Science Research Council (EPSRC), UK. His professional engineering experience ranges from control design in diverse applications in textile and packaging machines to detailed engineering review of instrumentation in petrochemical refining. Dr. Oza has significant research experience in the area of Dynamics and Control. He has published articles in reputed international journals published by IEEE, SIAM, AIAA and IMA. His papers have also been published in reputed international conferences such as IEEE-ICRA (Robotics and Automation) and IEEE-CDC (Control and Decision). During his tenure in academia, Harshal has secured funding in the form of Early Career Research Award from DST. He has developed several UG labs and taught multidisciplinary courses. Dr. Oza is an active member of IEEE, IET and ASME. He routinely reviews papers submitted in journals of IEEE, Elsevier and Wiley.
Dr. Nanji J. Hadia
B.E., M.E., Ph.D.
E-mail: Nanji.Hadiav@sot.pdpu.ac.in
Area of Interest:

Nonlinear and Robust Control
Sliding Mode Control
Non-Smooth Mechanics
Industrial Robotics
Aerospace Engineering
Mobile Robotics
Brief Profile: Dr. Nanji Hadia has a B.E. in Mechanical Engineering from Sardar Patel University, Gujarat. He obtained his Masters in Mechanical Engineering from The M.S University of Baroda, Gujarat and his Ph.D. degree from Indian institute of Technology (IIT) Bombay, India. He followed his PhD with a postdoctoral fellowship at Norwegian University of Science and Technology, Norway. He also served at PDEU in Mechanical Engineering department before assuming the role of scientist at Institute of Chemical and Engineering Science (ICES). He is currently working with National University of Singapore on project "Source-sink mapping for CO2, sequestration possibilities in India".
Some Automobile Companies in Gujarat